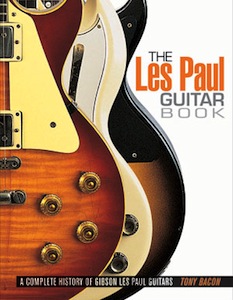 The Les Paul Guitar Book
This was our new revision and update of 2009 that brought together some of the content from the original Gibson Les Paul Book of 1993 and the larger softback format that we first experimented with in 50 Years Of The Gibson Les Paul in 2002. I took the opportunity to rewrite and update quite a bit of the main story and the reference section, as well as rework the picture pages.
There's a short extract from the reference section for you to look at when you click here.
The original Gibson Les Paul Book from '93 was the second book that Nigel Osborne and I published for our new firm, Balafon. It followed the hardback format and general style of The Fender Book, our first effort. I wrote the main story, based on lots of research and the many interviews I did with Gibson people and players old and new.
Click on the link here to read a bit of the interview I did with Jeff Beck. 
Paul Day and I sat down with a pile of catalogues and pricelists to put together the reference section that detailed all the Les Paul models, old and new. And just as with The Fender Book, I went off with some photographers to snap a load of lovely guitars, including Jimmy Page's No.1 and No.2 Bursts and Beck's "Oxblood" refinished Goldtop. Once we had all the elements together, Nigel Osborne and Sally Stockwell created the design – and here's the jacket of that original book: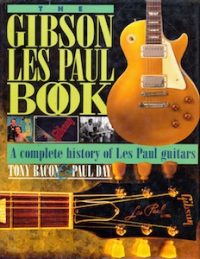 Seven years later, in 2002, we published an experimentally different update, 50 Years Of The Gibson Les Paul (jacket below), which was divided into decades.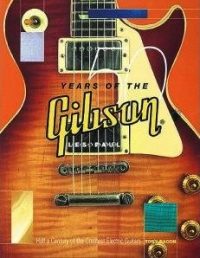 50 Years was superseded by the book featured here, The Les Paul Guitar Book, which appeared in 2009. It remains as my current general history of Les Paul models. (In 2014, I wrote Sunburst, a book that zooms in for close-up coverage of the revered Standard and related models and their players. See more about that one here.)